Meeting Schedule Overview
CCN meetings take place every Tuesday from 11:45 am – 1:00 pm. In order to support our local Christian Community, our meetings will take place in various locations. Meeting location and lunch options are announced via email the Monday prior to each meeting.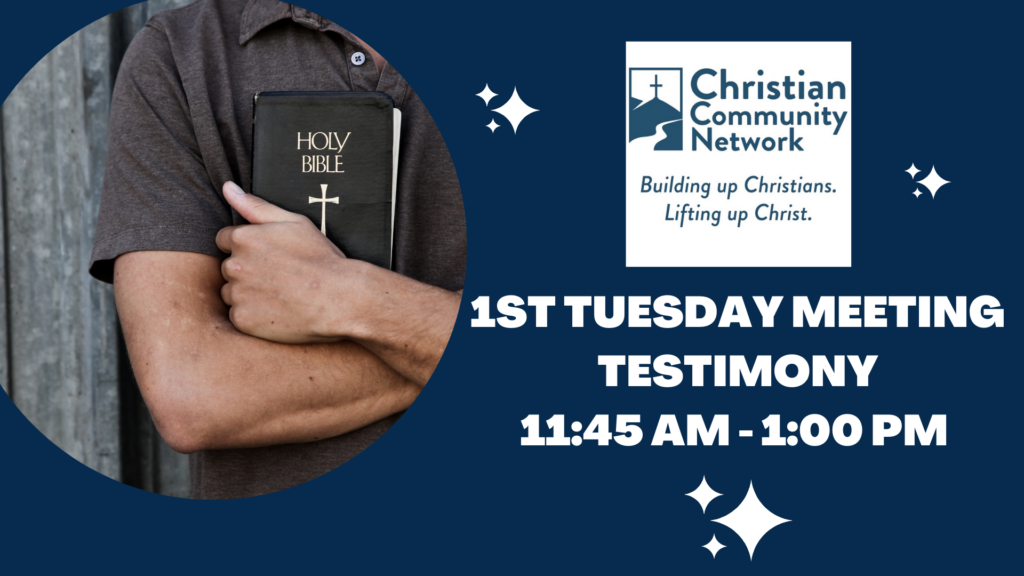 1st Tuesday
The first meeting of the month is an open invitation to the community to come together as one body in Christ. It's an opportunity to meet new people and learn about CCN. This meeting will often feature a speaker who will give their testimony of God's transforming power.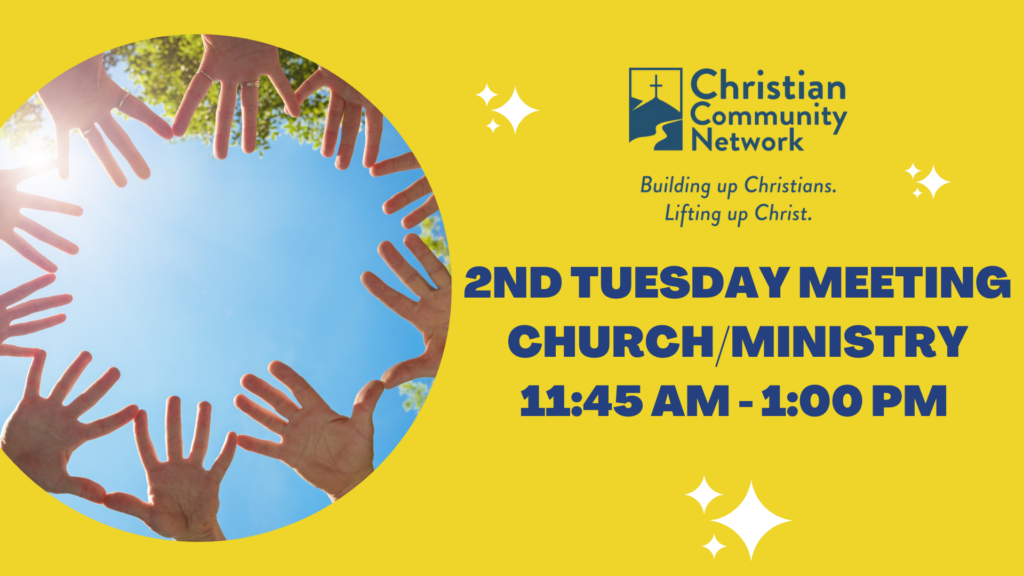 2nd Tuesday
The second Tuesday of the month will sometimes focus on either a church or a ministry in our community. In those instances, the meeting host will have the opportunity to share what their church or ministry is doing in the community, including event information and ways CCN members can provide support. The meeting will end in prayer for the host.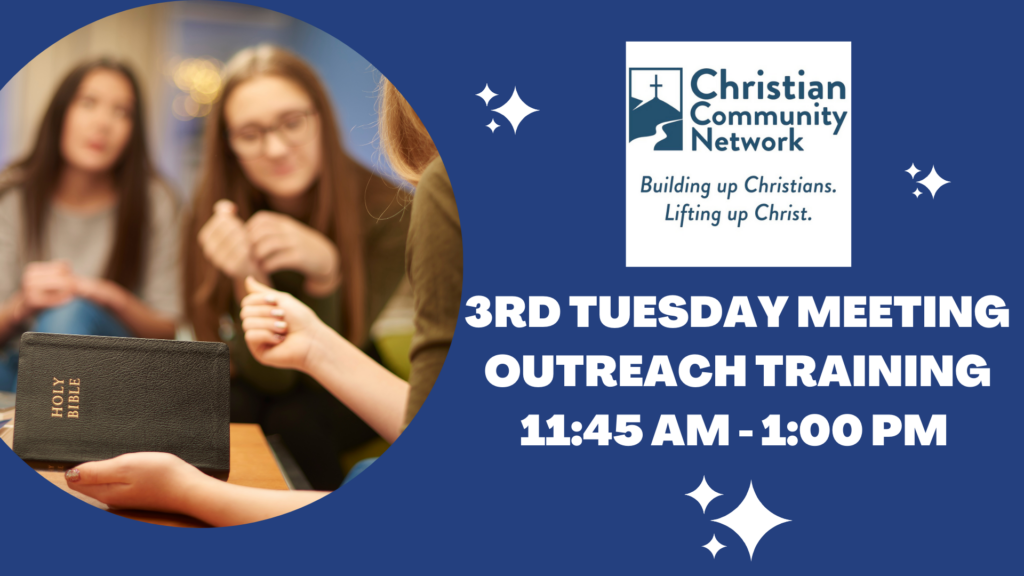 3rd Tuesday
One of the CCN goals is to help Christians learn how to share their faith, so the third Tuesday meeting will sometimes offer a speaker whose focus is to teach strategies to reach people for Christ and make disciples.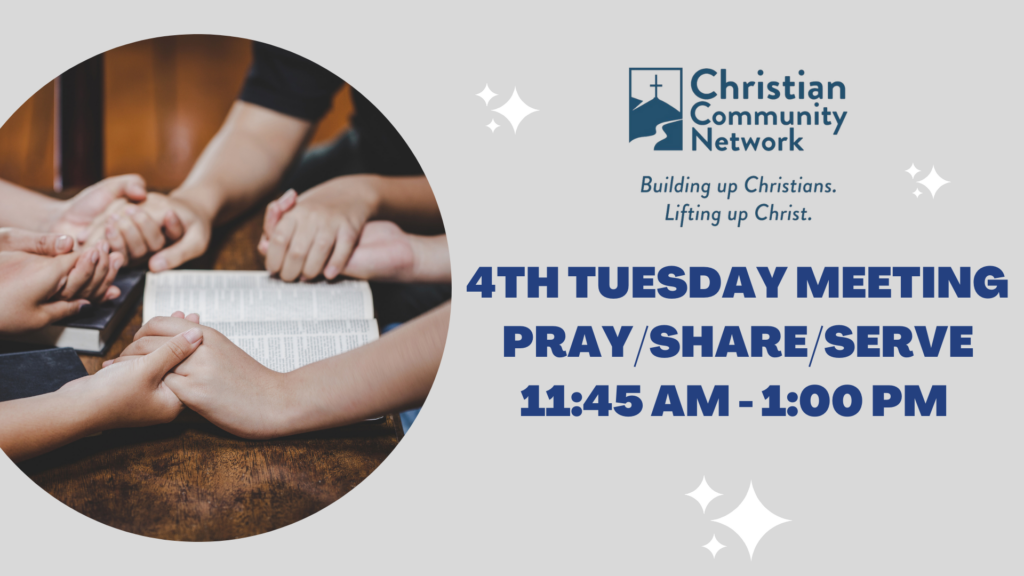 4th Tuesday
The fourth Tuesday is an opportunity for CCN membes to share prayer needs and announcements and pray together. Any CCN business and ideas for service projects may also be discussed.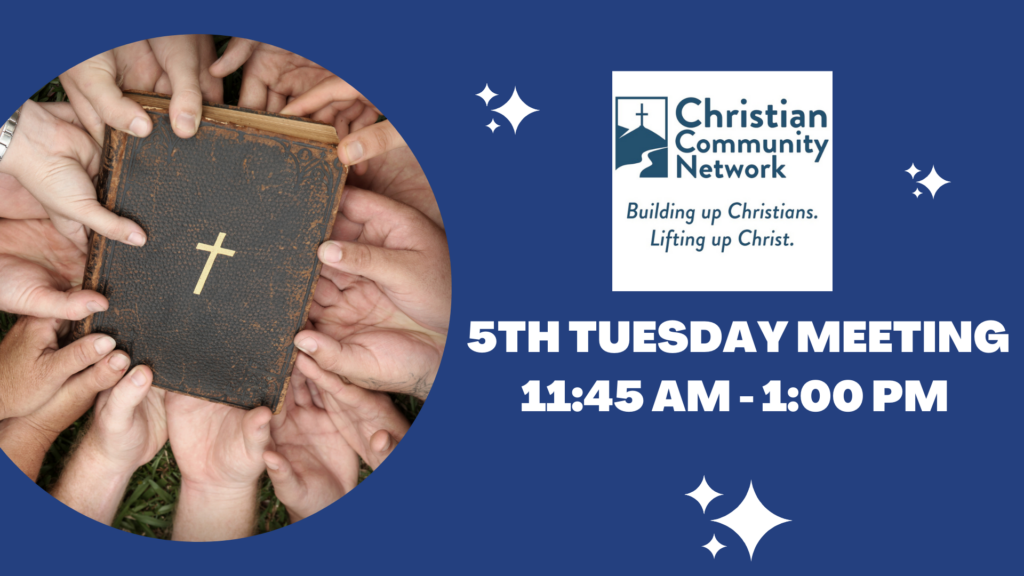 5th Tuesday
On the rare instances when there are 5 Tuesdays in a month, we will notify membership of what will be planned for that 5th Tuesday meeting,
Yes! I would like to get notified about upcoming meetings.
WHAT TO KNOW WHERE WE ARE MEETING NEXT??
Check out our Facebook page for the latest information,
upcoming meetings and future events.